<![if !vml]>
<![endif]>
Spokane Authors & Self-Publishers
News
UPCOMING EVENTS
Contact daveeva@comcast.net to get your event listed.
<![if !vml]>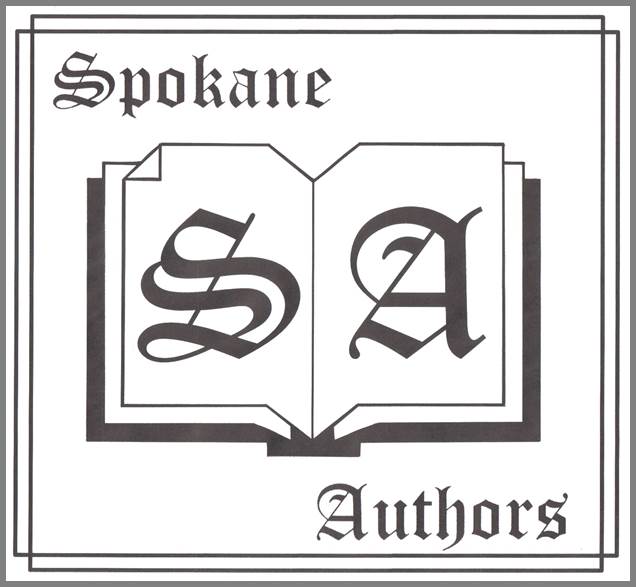 <![endif]>
Click here for entry/submission form
Or contact Sue, Beth, or Dave to have a copy e-mailed to you.
BOOK SIGNINGS
Bob Manion
Saturday, September 9th at 11 am
D. Andrew McChesney
Saturday, September 30th at 11 am
Both at:
2nd Look Books
2829 E. 29th Ave., Spokane, WA
The Inland Empire Chapter of RWA
presents:
THE MARKETING WORKSHOP
LED BY
NYT Best-Selling Author
Melody Anne
With over forty contemporary romance and young adult titles, both indie and traditionally published, she has earned numerous
best-seller list accolades.
LEARN HOW TO:
Promote your new release
Strategically promote your backlist
Tried and true ways to market
Create a loyal fan base
Maximize results through distribution
Saturday, September 9, 2017
11:00 am – 4:00 pm
The Service Station
9315 N. Nevada St.
Spokane, WA 99218
Register at: www.iecrwa.com
(learn how to join IECRWA)
$20 for members $40 for non-members
Lunch will be provided
HISTORICAL WRITERS OF AMERICA
WRITERS CONFERENCE
Albuquerque, New Mexico
Thursday, September 21, through Sunday, September 24, 2017.
Information available at: www.historicalwritersofamerica.org
Spokane Authors and Self-Publishers members Anya Carlson and J. B. Rivard will present two workshops.
<![if !supportLists]>1. <![endif]>Pictures Without an Exhibition: Creating a Screenplay from Your Writing
<![if !supportLists]>2. <![endif]>Unique, Clearheaded and Quick: The Organized Web-site
For more information, contact:
Anya at anyacarlson5@gmail.com
J. B. at jbrivard@hotmail.com
The Inland Empire Chapter of RWA
presents:
THE WRITING WORKSHOP
LED BY
NYT Best-Selling Author
Cherry Adair
A fast-moving, informative, two day class on plotting, building characters who leap off the page and creating luminous dialogue.  This fun and intense class might require two cups of coffee! Be prepared to be put to work!
Saturday, September 30, 2017
Sunday, October 1, 2017
Washington Cracker Co.
304 W. Pacific Ave., Suite 201
Spokane, WA 99201
Register at: www.iecrwa.com
(learn how to join IECRWA)
$150 for members $180 for non-members
Event meals will be provided
WRITE ON THE SOUND
WRITERS' CONFERENCE
KEYNOTE SPEAKER:
NYT Best-selling author
Kristin Hannah
Pre-conference
Full Day workshop with Mary Buckham
October, 6, 7, & 8, 2017 (Friday, Saturday, & Sunday)
Registration open July 20th, 9:00 am (PDT)
Schedule and information available at: www.writeonthesound.com
To receive conference information electronically, sign up for newsletter at: tinyurl.com/WOTSnewsletter
Contact: (425) 771-0228
SASP BOOKS ON AMAZON & KINDLE
Many SASP members' books are available on Amazon and/or Kindle™
(Contact the editor/web-master at daveeva@comcast.net
to get your Amazon/Kindle books listed.
Please ensure your books can be found!)
To speed your search,
add the provided ten digit numerical
or alpha-numerical code (ASIN) to:
www(dot)amzn(dot)com/dp/  It should look like this:
or this: www.amzn.com/dp/1936178044
You may not need the www.
(Kindle™ editions normally have an alpha-numeric ASIN.  Hardcopy editions normally use a numeric ASIN. Once you have located one, you can generally find a link to take you to other editions of the book on Amazon.)
D. Andrew McChesney:
Beyond the Ocean's Edge:
A Stone Island Sea Story B008TXC332
Sailing Dangerous Waters:
Another Stone Island Sea Story B00HF9Y05K
James Parry:
Book All the Teachers:
An Irreverent Ride through Middle School1501042211
Bob Weldin:
The Dry Diggin's Club                         0578106825
The Adventurists                                  153027253X
Sue Eller:
Return from Armageddon                 B005JVAJKQ
Meadowlark Madness                         B0097D599I
The Gluten Free Gourmand               150853134X
Taming of the T-Bird                            1505963982
Beth Camp:
The Mermaid Quilt and Other Tales   B0090VHKBC
Standing Stones                                  B00I3RYFW6
Years of Stone                                     B00LF3FY4S
Rivers of Stone                                      Coming Soon!
Kate Poitevin:
Saving Tir Gaeltacht                            1503167844
James Vasquez:
Men Who Knew Jesus Well                1604941901
Women of the Bible: their Story in Verse 1604942703
Prophets of the Old Testament:
A Classic Collection of Bible Heroes in Verse   1615661166
Words Jesus Spoke: In Verse            1452077894
The Psalms: In Verse                          1449710344
Prayers from the Bible:
In Classic Verse   1449727794
Joyce Caudel:
The Hat Pin Murders                           1936178397
The Hat Box Mystery                           1481959107
A Hat to Die For                                    1530028612
Helen Christine (Foster):
Full Disclosure                                     0990722201
The Lenders                                          0990722228
Chuck Lehman:
Angels Three Six                              B00KMJXQR8
The Big Woods                                   B007SQ4CTE
Asher                                                    B00HNZ6TTG
Lazarus Arise                                     B007R0NPW6
The Shepherd                                     B00HJBN4P6
Rogue 6                                              B01H7N8G2G
Exposure:
A Story of Survival and Intrigue        B01H5W4V64
T. A. Bratcher:
The Road Chosen                               1495293165
B. J. Campbell:
Close Calls: True Tales of Cougar Bob 1936178044
Bob Manion:
Santa's Heroes                                     1936178095
The Tree House                                  B004IZLHLE
Springer's Heart                                   0978850742
Summer Rain                                     B00ZM3S2IM
Vampire and the Cop                       B00ZM4BBOS
Sandra L. Mason:
(Illustrated by Natalie J. Apodaca)
N is for Nativity                                     1517614880
Don Brockett:
Tyrannical Rule of the U. S. Supreme Court B01GW712VU
Stan Parks:
Jakob's Ladies                                      1532910762
Tiffani Harvey:
A Journey to Independence               1533499438
Growing Independent                          1533499926
Allen Dorfman:
Reaching: A Vietnam War Novel     1500489638
Fred Jessett:
Mountains Melt Away                      B00KD5KWIW
My Name is Tamar                            B00DH3REWO
Drummer Loves Dancer                   B073H2RP7P
Lewis Meline:
Lies Exposed! The Truth about Diets… 0997915501
J. B. Rivard
Illusions of Magic:
Love and Intrigue in 1933 Chicago B01EGSC8N8
Larry Danek
I Am the Ghost In This Body:
The Nomadic Ghost                    B01I0Z500Q
Republished as:
I'm a Ghost in This Body:
A Story of the Nomadic Ghost       148971183X
Diana Wickes
Home is Where the Heart Is     1523381841
Elegy to a Montanan: A Widow's Song      1523382414
Andy Brown
Warnings Unheeded:
Twin Tragedies at Fairchild Air Force Base   0997863434
Esther J. Hildahl
Meadow Pond                                       154244828X
Mr. Inky: Spider with an Attitude        1542451248
Marie's Marvelous Tomato                 1548307653
Kathy Rae:
The Jewel of Hope ( Book 1): The Hope Trilogy   1500236578
Ducky Day or Yucky Day…You Choose      154139142X
Deprogramming a Bully (Book 1): The Barber Chair Series   B06W5NP6Y1
Margaret Albi Verhoef &
Rita Gard Seedorf:
Letters from Brackham Wood: A Moira Edwards Mystery      B00JEMX656
Letters from a Wary Watcher: A Moira Edwards Walker Mystery   B01EKOH02C
<![if !vml]>
<![endif]>
 Spokane Authors & Self-Publishers