<![if !vml]>
<![endif]>
Spokane Authors & Self-Publishers
News
Please note: Information about upcoming events, including upcoming meetings of Spokane Authors and Self-Publishers, members' readings, signings, and other writer events is now on the "PROGRAM" page.
SASP BOOKS ON AMAZON & KINDLE
Many SASP members' books are available on Amazon and/or Kindle™
(Contact the editor/web-master at daveeva@comcast.net
to get your Amazon/Kindle books listed.
Please ensure your books can be found!)
To speed your search,
add the provided ten digit numerical
or alpha-numerical code (ASIN) to:
www(dot)amzn(dot)com/dp/  It should look like this:
or this: www.amzn.com/dp/1936178044
You may not need the www.
(Kindle™ editions normally have an alpha-numeric ASIN.  Hardcopy editions normally use a numeric ASIN. Once you have located one, you can generally find a link to take you to other editions of the book on Amazon.)
Various SASP members
Celebrating Spokane Authors:
A Collection of Poetry, Essays, and Short Stories  B077GBTQ67
D. Andrew McChesney:
Beyond the Ocean's Edge:
A Stone Island Sea Story        B008TXC332
Sailing Dangerous Waters:
Another Stone Island Sea Story          B00HF9Y05K
James Parry:
Book All the Teachers:
An Irreverent Ride through Middle School 1501042211
Bob Weldin:
The Dry Diggin's Club                         0578106825
The Adventurists                                  153027253X
Sue Eller:
Return from Armageddon                 B005JVAJKQ
Meadowlark Madness                         B0097D599I
Send in the Drones                          Coming Soon!
The Gluten Free Gourmand               150853134X
Taming of the T-Bird                            1505963982
Beth Camp:
The Mermaid Quilt and Other Tales   B0090VHKBC
Standing Stones                                  B00I3RYFW6
Years of Stone                                     B00LF3FY4S
Rivers of Stone                                    B077M1TFLP
Kate Poitevin:
Saving Tir Gaeltacht (original, entire story)      1503167844  B00QJA8B3I
Saving Tir Gaeltacht (part One)               1986153959
Saving Tir Gaeltacht (part Two)          1986179486
Saving Tir Gaeltacht (part Three)       1986179923
Joyce Caudel:
The Hat Pin Murders                           1936178397
The Hat Box Mystery                           1481959107
A Hat to Die For                                    1530028612
Helen Christine (Foster):
Full Disclosure                                     0990722201
The Lenders                                          0990722228
Chuck Lehman:
Angels Three Six                              B00KMJXQR8
The Big Woods                                   B007SQ4CTE
Asher                                                    B00HNZ6TTG
Lazarus Arise                                     B007R0NPW6
The Shepherd                                     B00HJBN4P6
Rogue 6                                              B01H7N8G2G
Exposure:
A Story of Survival and Intrigue        B01H5W4V64
B. J. Campbell:
Close Calls: True Tales of Cougar Bob 1936178044
Bob Manion:
Santa's Heroes                                     1936178095
The Tree House                                  B004IZLHLE
Springer's Heart                                   0978850742
Summer Rain                                     B00ZM3S2IM
Vampire and the Cop                       B00ZM4BBOS
Retitled
Vampire Justice                               0996864415
Sabrina's Promise                              0996864407
Sandra L. Mason:
(Illustrated by Natalie J. Apodaca)
N is for Nativity                                     1517614880
Don Brockett:
Tyrannical Rule of the U. S. Supreme Court B01GW712VU
Stan Parks:
Jakob's Ladies                                      1532910762
Tiffani Harvey:
A Journey to Independence               1533499438
Revised and retitled
Freedom Seeker
Growing Independent                          1533499926
Revised and retitled
Freedom Seeking
Allen Dorfman:
Reaching: A Vietnam War Novel     1500489638
Fred Jessett:
My Name is Tamar                            B00DH3REWO
Drummer Loves Dancer                   B073H2RP7P
Getting Past Point No Point              1725865211
Lewis Meline:
Lies Exposed! The Truth about Diets… 0997915501
J. B. Rivard
Illusions of Magic:
Love and Intrigue in 1933 Chicago B01EGSC8N8
Illusions of Magic: The Movie          B0751RL53G
Larry Danek
I Am the Ghost In This Body:
The Nomadic Ghost                    B01I0Z500Q
Jed's World                                   B00MWDJ1YY
Ghostly Reunion:
A Nomadic Ghost Story               B077KHR33M
Runaway Ghost:
A Story of the Nomadic Ghost            1986978605
Diana Wickes
Home is Where the Heart Is     1523381841
Elegy to a Montanan: A Widow's Song      1523382414
Andy Brown
Warnings Unheeded:
Twin Tragedies at Fairchild Air Force Base   0997863434
Esther J. Hildahl
Meadow Pond                                       154244828X   B072FS1CLL
Mr. Inky: Spider with an Attitude        1542451248   B07177PLGX
Marie's Marvelous Tomato                 1548307653   B073SFTS74
Poopie the Fly and Friends             1724038427   B07HNQLKMW 
Kathy Rae:
The Jewel of Hope ( Book 1): The Hope Trilogy   1500236578
Ducky Day or Yucky Day…You Choose      154139142X
Deprogramming a Bully (Book 1): The Barber Chair Series   B06W5NP6Y1
Margaret Albi Verhoef &
Rita Gard Seedorf:
Letters from Brackham Wood: A Moira Edwards Mystery      B00JEMX656
Letters from a Wary Watcher: A Moira Edwards Walker Mystery   B01EKOH02C
Russell H. Ford
De-pop                                                      B019NGA00Q
Wayne Kyle Spitzer
That Thing We Killed                           B076QF8XZY
Comes a Ferryman                               B074SJF1TJ
The Tempter and the Taker                B074SV557F
The Pierced Veil                                  B074STJMGW
Black Hole, White Fountain               B074SY83RW
To the End of Ursathrax                     B074SWXM61
X-Ray Rider 1                                        B0755QN1N6
X-Ray Rider 2                                        B0755PY9NB
X-Ray Rider 3                                        B0755QPM67
Algernon Blackwood's "The Willows," a Scriptment         B07575JDFS
Flashback                                         B07689XLTX
Flashback Dawn: "Naaygi"               B07836PYT5
Flashback Dawn: The Devil's Snambnala         B078NHDKZN
Faraway, Nearby                            B076PNH7V8
Behind a Pale Mask                         1973289415
Wet Bark                                         B077RJ463S
Killer in the Looking Glass             B0779DM1QH
Lean Season                                   B074VD53SF
How About a Coke and Some Fries?    B077TPR77D
Flying the Fog Roads of Cascadia        B077WTSXZN
Red Marillion                                  B077M3ZHWP
Coffin Road                                     B076XQY5FK
Napoleon                                        B076FBPRYV
Azalea Dabill
Falcon Heart                                   B00VOEQXIO
Falcon Flight                                     B019YRTIR0
Lance & Quill                                   B010ZD7PVS
Path of the Warrior                          B00W4JYHL8
Falcon's Ode                                   B075ZZBPKR
Nightshade & Knitbone                  1943034109
Karen Jean Matsko Hood
Blood Heiress                                    1592108857
Bloom of Autumn Gold                        1592102166
Huckleberry Delights     B0045U9U34   1596493852
Transracial Adoption                         1594346186
Petting Farm Fun                                 1594346186
Finding Rudolph           B074JZPG9X   1598082957
Morning Reflections    B00DH70LVG   1930948557
(This is a partial list of Karen's books. More will be added with time.)
Tom Wallace
To Kill a Poacher:
A Psychological Case Study
in Empathic Health and Applied Spirituality     0595475442
Ed Des Autel
III Minutes To XII                      B07B3YDPLK   1641382511
Marilee Hudon
Waxing Is Useless                     B07HY4Y85T  172128186X
<![if !vml]>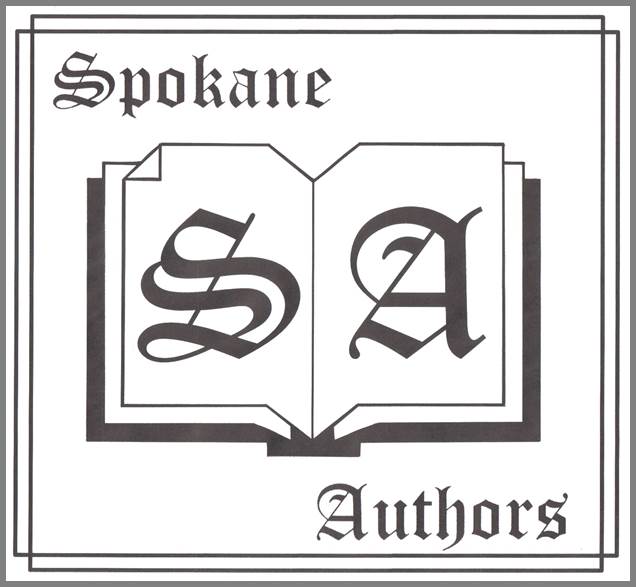 <![endif]>
 Spokane Authors & Self-Publishers