<![if !vml]>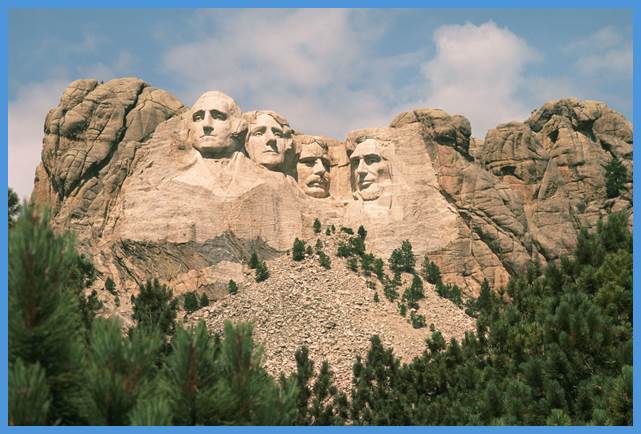 <![endif]>
Our May 2017 Meeting
<![if !vml]>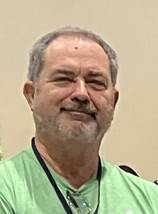 <![endif]>
            At Spokane Authors and Self-Publishers May meeting, fellow member Bob Weldin offered some help in preparing for author interviews.  A good portion of his presentation was interactive, with members of the audience being afforded the chance to answer typical interview questions.
          Our ten minute discussion dealt with creating social media accounts.  One thing mentioned was that such accounts need to have links to where books can be purchased.  It was also noted that such accounts should be active and not just sit there on the web.  Next month we'll talk about the best-selling publishing formats.
          Tiffani Harvey told us that she is to undergo some appearance improving medical procedures, and that she is in the process of moving.  Betty Deuber said that her late husband's "Big Foot" image would be appearing on candy bars in the near future.
          Kate Poitevin said she had heard complaints that her fantasy story, Saving Tir Gaeltacht is too long.  Therefore she is breaking it into three volumes and re-issuing it.  Sue Eller noted that she had recently spoken at the Coeur d'Alene Chapter of the Idaho Writers League.  Coincidentally, our June 1st speaker is Vice-President of that group (and also a member of SASP.)
          Bonnie Stichart mentioned contributing to the North Columbia Monthly and noted that Linda Bond of Auntie's Bookstore was a regular contributor.  Joyce Caudel reminded us of the upcoming conference for connecting writers with Hollywood.  (The event is slated for the latter part of May, and possibly will have taken place by the time our June SASP NEWS is out.)
          Once again we had a nice selection of door prizes.  Winners included Bob Hildahl, Sharon O'Shaughnessy, Jim Silliman, Bob Manion, Joan Carter, Cindy Silliman, Joyce Caudel, J.B. Rivard, Bonnie Stichart, and Bob Weldin.
          As mentioned above, our speaker at the Thursday, June 1st meeting will be SASP member and Idaho Writers League, Coeur d'Alene Chapter Vice-President Lila Bolme.  She'll talk about, "The Ten Skills Every Writer Needs."
          Please note that we are well into 2017.  Names have, or will shortly start to disappear from the list of members on our web-site.  To prevent that from happening, or to restore your name to the list, please make sure that your dues of $15.00 are paid for 2017.  If you joined later in 2016, you should have paid a pro-rated portion of the yearly dues, with membership expiring at the end of the year.  It is also possible that if you joined very late in the year, you may have also paid for this year.  If you are uncertain, please contact the SASP Treasurer or SASP Secretary.  Thus to continue membership status you need to pay again for 2017.  Dues may be paid in person at our meetings, or you may mail a check or money order to: Spokane Authors and Self-Publishers, P. O. Box 18573, Spokane, WA, 99228-0573.  Mail is checked weekly and any received funds deposited within the next few days.
From Our President
<![if !vml]>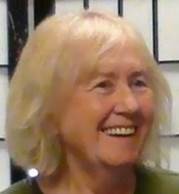 <![endif]>
          When you write a book and illustrate it, you must make sure the two of them go together. If your illustrations are different in any way from your story, children will surely notice.
          Whether you write for children or adults, you can make sure your story says what you want it to say by drawing a few simple pencil sketches. For example, read your latest chapter. You may picture what happens in these pages one way, but your readers may picture it a different way, which will affect how they understand your story. The reason for this might be that you have used the wrong words or not described the action clearly enough.
          What to do? Do a pencil sketch just for yourself. It can even be stick figures. Draw the action in these pages exactly as you imagine it to be. Does your sketch match exactly what you have written? If it does, you have done a great job of describing what you want your readers to see in their minds. But if it shows something else, you have work to do. I have tried this technique many times and it works! Happy writing!
          Esther
From our Secretary/Web-Master/Editor
<![if !vml]>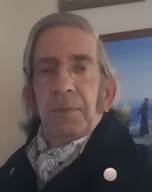 <![endif]>
          Right after our last meeting, I posted this picture on Facebook, along with a little blurb suggesting folks looking for something to read consider authors in their local area.
<![if !vml]>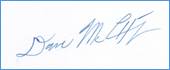 <![endif]>
          Well the response has been great! While the number of Likes and Shares is fairly mundane, it supposedly has been seen by 150 or more individuals. The total of views for the week on the Page is well over 200.
          Of course, I do social media as a marketing tool... I have books I'd like to sell: that I hope people will buy. Still I like it and consider it a mark of success when a post takes off like this one has. The biggest thing though is that this means more people are seeing my posts, and that some of them might consider my books or the books of other local authors. Either in the local Spokane area, or in the viewers own hometown area.
          Recently a question came up at a Spokane Authors and Self-Publisher's meeting. It was in effect, "What social media site generates the most sales for you?" My answer would be that it's difficult to tell. I find that sales increase, that is, go from nothing to something, if I am active and posting regularly on all the sites I deal with. And if sales themselves don't increase, at least the level of viewing goes up. And quite frankly, the more people who are aware of an author and know about his or her books, the more likely it is that sales will increase.
          So thanks to all who have visited my Facebook Page and have helped raise the number of views for this particular post.
 <![if !vml]>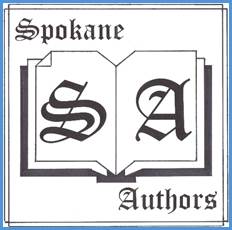 <![endif]>
FROM OUR PUBLIC RELATIONS DIRECTOR
<![if !vml]>
<![endif]>
TAMING THAT E-MAIL BEAST
<![if !vml]>
<![endif]>
          We have wonderful access to all kinds of information via the internet. It's so tempting to hit that 'subscribe' button when we read an article by a marketing guru or other industry expert on how to improve our writing, editing, and publishing skills.
          The result? Our e-mail inbox can fill up far too quickly for us to keep up! All those exciting online training materials get mixed in with notes from family and friends. Sometimes, important e-mails simply get lost. Let me further confess that once in a while, I declare an e-mail free day. Of course, those e-mails, hidden there in the dark, just reproduce. On very bad days, I've seen over 300 e-mails awaiting my attention, even though one of my consistent goals, rarely achieved, has been to keep my inbox down under 100. What's a working writer to do?
          This morning, help arrived in the form of, yes, a weekly e-mail from Michelle Schaeffer, this time titled, "How to Achieve the Elusive Goal of Inbox Zero." Michelle offers five tips to improve how you manage your e-mails. Two jumped off the page for me: 1) Set aside a specific time each day to read your e-mails, and 2) Set up folders so as you first read the e-mail, you can decide what priority the e-mail has and what action you want to take. 
          I immediately set up these folders: 
ACTION: These e-mails need immediate action. Today, if at all possible.
REPLY: I want to reply to these e-mails -- within the next several days.
READ: Here, I'll find blog posts by other writers I admire and read for fun and community.
REVIEW: Here are blog posts by writing and publishing gurus. I'll read these weekly and delete ruthlessly! I hope. 
          Now when I'm reading my e-mail, I ask:
Can I delete this?  Boom! It's gone.
Do I need to take action now? Move to ACTION folder.
Do I want to read this later?  Move to READ or REVIEW folder.
          I either delete the e-mail or move it into the proper folder. Once I get caught up (I did start with 257 e-mails), I'll gradually set up automatic delivery into the REVIEW and READ folders. For now, I'm working on my ACTION folder, including those requests that got lost in the unending in-box.
          I hope this helps you manage your e-mails more efficiently AND frees up more time to write that novel. Have a great month! 
Beth
P.S. Here's the link to Michelle's article: http://michelleshaeffer.com/how-to-achieve-the-elusive-goal-of-inbox-zero/2017/05/04/
          A few more tips from Authors on a Dime, "Tame the E-mail Beast" (source of that great image at the top of this article) https://authorsonadime.com/2016/07/30/keeping-your-email-managable/
          And another article from the Wall Street Journal on taming e-mail at work:  https://www.wsj.com/articles/how-i-tamed-the-email-beast-at-work-1457921533
          SASP member and Spokane author Beth Camp writes historical fiction and blogs from time to time at
 http://bethandwriting.blogspot.com
  She currently serves as SASP's public relations person.
          Visit Beth's Amazon Author Page
          Audiobook now available for Standing Stones!
          Scottish proverb: "Bend, don't break."
Have a writing tip? Why not send it to daveeva@comcast.net for inclusion in a future edition of SASP NEWS.
                     <![if !vml]>
<![endif]>
Spokane Authors & Self-Publishers
Page revised 05/22/2017 DAM
©2005 www.spokaneauthors.org