<![if !vml]>
<![endif]>
OUR PREVIOUS MEETING
Information about our most recent meeting is available via a link on the "Welcome" page.
Visit the "Programs" page to learn about our next meeting and other writer related events.
FROM OUR PRESIDENT
          Saw comedian Craig Ferguson on TV the other day.  He has written a book, Riding the Elephant, and is hitting all the talk shows promoting it.  (Wish each of us had that kind of power!)  Mr. Ferguson actually took an <![if !vml]>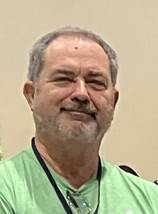 <![endif]>elephant ride in Sri Lanka a few years ago.  He learned that riding an elephant is a metaphor for life itself:  You think you're in charge, that you're guiding the beast, but in reality, the elephant can and will go wherever it wants.  You can train the elephant.  You can train the trainers.  But ultimately, the pachyderm goes where it wishes to go.  Same with life:  You make all these plans, you work hard pursuing the plans (and all of that helps guide your life) but sometimes life just takes off on you and goes its own way.  This analogy applies very specifically to us writers:  You take a big risk (and a big chunk of time) writing down your personal thoughts to share with the world.  Scary!  You try to steer your final product toward certain vendors, audiences, and/or progeny, but it's never a given which way the wind will take your work.  Even during the writing process (Has this ever happened to you?) the characters often just take off on their own.
          So don't forget to use some analogies in you writings.  Metaphors and similes can add pizazz to your stories.  Just don't overdue the adverbs.  ("We make wonderful tops for kitchen cabinets," he said counterproductively.)
Jim 
FROM THE EDITOR/WEB-MASTER
<![if !vml]>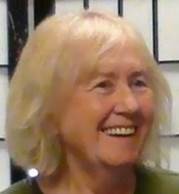 <![endif]>          For the cover of SASP NEWS I try to select an emblem, photograph, or design that reflects the current month.  It may have to do with a particular holiday, a season of the year, or events commonly taking place during that particular month.    This month I actually came up with something for Flag Day, Fathers' Day, and Graduation Day!  If you have ideas for future cover images, let me know, or send something along.  I just might be able to use it. (Note: This message has been posted here prior to publication of the June issue of SASP NEWS.  You'll have to wait until it comes out to see what I'm talking about.)
          As SASP Web-Master and SASP NEWS Editor, I try to publicize members' events and other writing related activities in the local area.  Sometimes I receive information at the last minute and think about not sending it, because I figure it's too late.  When I do send it, I occasionally get complaints due to the lateness of the announcement and that this person would have gone, had he or she known a bit earlier.  So now I am trying to list many regular events by other writing groups on our "Programs" page and in the newsletter.  Then any last minute notice should serve as intended, as a reminder only, and not catch anyone (or as many) off guard.
          Continuing on, if you want to have your event listed, please send me the information as early as possible. I think we all recall   someone at a meeting announce a signing or other author event in the immediate future.  There is simply not enough time to get those events listed on our web-site, put it in SASP NEWS, or send a reminder out to our membership.  The more lead time there is, the better chance I will be able to include your event on the SASP Web-site or in our newsletter.  Consider that the newsletter is usually sent out a week ahead of our next scheduled meeting.  Your event needs to be scheduled after that time to be listed.
<![if !vml]>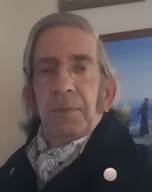 <![endif]>
<![if !vml]>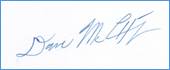 <![endif]>
Spokane Authors & Self-Publishers
Page revised 05/24/2019 DAM
©2005 www.spokaneauthors.org