<![if !vml]>
<![endif]>
OUR PREVIOUS/MOST RECENT MEETING
Information about our most recent meeting is available via a link on the "Welcome" page.
Visit the "Programs" page to learn about our next meeting and other writer related events.
FROM OUR PRESIDENT
<![if !vml]>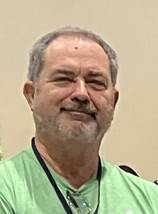 <![endif]>          I'm kind of an odd duck (as many of you already have noted.)  My passion for writing does not run as deep as it does for the vast majority of you.  For me, it's more of a love/hate affair.  Often the keyboard sits untouched for months at a time.  People often ask how my second book is progressing.  I don't know how to respond.  There are a few ideas that have been tossed about, but I'm not sure I have another book in me. This lack of literary effort is rationalized through attempts to convince myself that too many other interests stand in the way.  But, sometimes, it just feels like laziness. 
          On second thought, I do have many, varied interests/hobbies; perhaps, too many.  I often wish I had one real passion in life.  Your president envies those of you who do.  Keep it up, you lucky bastards.    
Jim 
FROM THE EDITOR/WEB-MASTER
          As I begin the final push to get this month's edition of SASP NEWS out to you, I find that I am a day or so behind the ideal.  Thanks everyone who responded to my e-mail a few days ago concerning inputs for our newsletter.  I was primarily hoping for information about upcoming events, but a few of you happened to pass along other newsworthy events as well.  I will try to include them all.
          Please note, there may be an event or two that doesn't get listed, basically because by the time this reaches everyone, the event will already be over.  While most will receive this the day it's complete and sent out via e-mail, we need to consider that a few folks get it via the United States Post Office, and it will not reach them for a couple more days.  If your event happens to fall within that time frame, there is a good chance I did not include it.
 <![if !vml]>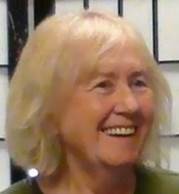 <![endif]>
            By way of excuse for any shortcomings or delays in this issue of SASP NEWS, I offer that we've recently had the house repainted.  Over the past weeks we have, at various times, had workers around the place from early morning until late afternoon.  While they were quite self-sufficient and capable, the idea of a crew swarming over the exterior does change the daily routine.  The fact is, there were many days when I did not get to the computer to do stuff like work on our newsletter.  And just in case you would like to see the final results, I am substituting a photo of the newly painted abode for the usual one of me.  Hopefully this is a little easier on the eyes.
 <![if !vml]>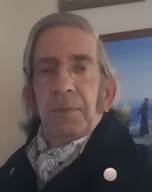 <![endif]>
<![if !vml]>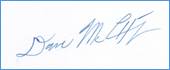 <![endif]>
Spokane Authors & Self-Publishers
Page revised 07/28/2019 DAM
©2005 www.spokaneauthors.org