<![if !vml]>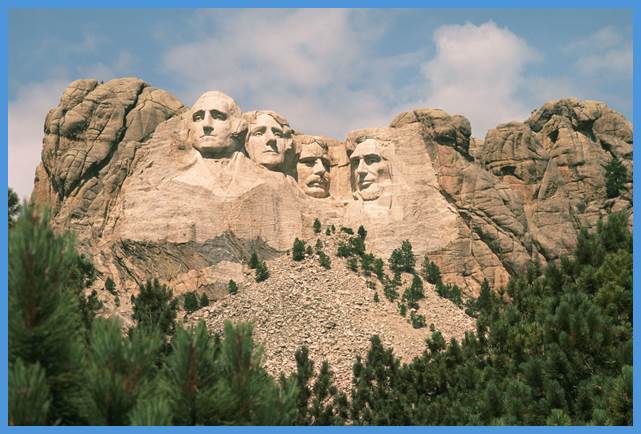 <![endif]>
Our January 2018 Meeting
Not long before the January 4th meeting of Spokane Authors and Self-Publishers, our Vice-President and program planner learned that our planned speaker would be unable to be there.  Sue Eller then contacted a handful of members and put together a somewhat impromptu program regarding book reviews.  Leading off, Sue offered her reviews of Beth Camp's Rivers of Stone, and Wayne Spitzer's Napoleon.  Joyce Caudel talked momentarily about the process of writing a book review.  She then read reviews she had written of Stan Parks' Jakob's Ladies, Bob Manion's Vampire and the Cop and Springer's Heart, Esther Hildahl's Marie's Marvelous Tomato, And Chuck Lehman's Exposure.  Beth Camp presented her review of Drummer Loves Dancer by Fred Jessett.  Esther Hildahl reviewed, Book all the Teachers by James Bartlett Parry, Sailing Dangerous Waters by D. Andrew McChesney, and Sue Eller's Meadowlark Madness.  Dave McChesney read his reviews of Stillpoint by Patricia Campbell Kowal, and Growing up Alaska by Niki Breeser Tschirgi.
          Upon hearing the review of Stillpoint, Betty Deuber mentioned an unlikely connection between two former members of SASP, Patricia Campbell Kowal and Peggy De Hart.
          Wayne Spitzer, one of our newer members, introduced himself and said he was glad to be aboard and felt lucky to have found our group.  Bob Weldin suggested that perhaps we should come up with a "tutorial" for writing book reviews.
          Chuck Lehman announced that he has new books on the way to the publisher and that the screenplay based on his novel Asher is currently at a standstill.  Jim Parry presented a copy of the Spokesman-Review's article about the launch party for our Anthology.  (Thank you Cindy Hval for the great write up!)  Kate Poitevin mentioned that we needed about $75 more in book sales to break even on the Anthology.
          Sue Eller noted she would be a part of the program presented by Stephen Pitters from the North Town Barnes and Noble store on the third Wednesday (January 17) of the month.  She also pointed out that several contributors to the Anthology would be at readings at Auntie's Book Store on January 12th and again on February 23rd.  Additionally Sue noted the possibility of book signings and other similar events at the Red Lion in the Park.  Lastly she mentioned that we are planning a workshop of some sort, probably in September, and asked that anyone with ideas or suggestions contact her.
          Welcome back Susan Moyer and "hello" Joyce Seebaum.  Also welcome Azalea Dabill who recently joined via the United State Postal Service.
          Thanks to our generous members, door prizes were plentiful once again.  Winners include Joyce Caudel, Tiffani Harvey, Marian Lehman, Joyce Seebaum, Larry Danek, Betty Deuber, Linda Noble Sonntag, Albert Burle Craven, Esther Hildahl, Jim Parry, Sue Eller, Chuck Lehman, Mel Brown, Wayne Spitzer, and Dave McChesney.
          Our next meeting will be Thursday, the 1st of February.  Our speaker is scheduled to be Emily Moore from the Idaho Writers League. 
          With the coming of the New Year, we are into a new membership year as well. Please remember to pay your dues for 2018.  If you are unsure about your current membership status, contact our Secretary or our Treasurer.  Dues may be paid at our meetings, or a check or money order mailed to: P. O. Box 18573, Spokane, WA 99228-0573.  In a couple of months, names of unpaid members will start to disappear from the "Members" list on our web-site.
FROM OUR PRESIDENT
<![if !vml]>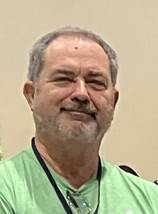 <![endif]>
          On Wednesday, December 13th of this year, I was napping in my La-Z-Boy chair with my dog, Charlotte.  Christmas music played in the background and our inside Christmas lights were on.  Everything was very cozy.  For several weeks now, I have been fighting a virus and this afternoon I was particularly worn out after a very bad coughing spell that lasted several minutes.  I thought I would rest awhile and then maybe do a little writing.
          The next thing I knew, it was 5:30 p.m. and Bob, who had been out to dinner with relatives, was trying to wake me up.  When I awoke, I found that I couldn't speak clearly.  It was like I was speaking a foreign language.  Bob handed me a Christmas card from one of my brothers and I couldn't read what the card said!   He gave me eight baby aspirins to chew up and rushed me to the Holy Family Emergency Room.  I don't remember much of this, but I do know that I was given a series of tests and hours later admitted to the fifth floor of the hospital, where stroke and heart attack patients are observed.  Around 5 p.m. the next day, I finally got to go home.  It was determined that I had had two minor strokes called TIAs.
          I am now taking two new medicines: Plavix, which thins the blood, and Lipitor, which is a statin.  Also, I have to wear a heart monitor for one month.  Tests show that I have low cholesterol, low blood pressure, and my arteries appear to be clear.  The doctors think that my coughing spell caused all this.  But we will learn more when I turn in the heart monitor to be evaluated.
          When I first came home from the hospital I became very depressed, crabby, negative, and lost my Christmas spirit.  Bob and I do Christmas Eve dinner each year, but I felt so tired and had no energy to do much of anything.  Plus, we still had a few other things to do before we were ready for the holiday.
          It's taken about a week, but today I woke up feeling pretty good. I always know that I'm getting better when I begin planning the next chapter of my current book.  And, I play lots of Christmas music.
          Speaking of books, I enjoyed reading all the stories, poems, and essays in our Celebrating Spokane Authors book.  I especially liked Fred Jessett's story "Long Distance Call,'' which, besides being very well written, reminded me how much I enjoyed my grandparents and other older relatives growing up.  I hope all of you read this book. It's well worth it.
Happy writing!
Esther
FROM THE EDITOR/WEB-MASTER
<![if !vml]>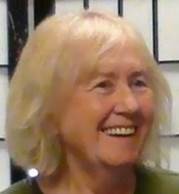 <![endif]>
            Welcome to another New Year!  It felt great to once again attend a SASP meeting as we moved in to 2018.  I'm feeling much better, and would say I'm close to being back to normal, if there is such a thing as normal for me.
          My ambition level has gone up as well.  I'm at work on updates for the web-site and the next issue of SASP NEWS, a mere week since our last meeting.  Hopefully that trend will continue and I'll have information out to you in a more timely fashion.
          If you visit the web-site, and in particular the "Members" page, you may notice a few changes.  I am attempting to create and set up "member web-pages" for everyone.  The idea is that a visitor to our web-site should be able to click on a single link for a member and find that person's biography, links to that individual's web-site and other on-line locations, as well as information about the individual's books and other writing projects.  In the past, we could access one's biography via the "Member" page, but we had to go elsewhere to find information on an author's books, and to yet another page to discover any links to web-sites or blogs.  My goal is to make the SASP web-site easier to navigate, as well as a bit easier for me to maintain.  As I write this, three member web-pages have been created.  I hope to set up a few more each week.
          "Authors' Books" where we now go to learn the details of our member's books will eventually become an archive, listing books by our former members.  It will simply list the authors and their books, but will not provide any detailed information about those books.
          The book review page will remain pretty much as is.  Ideally we want to post reviews of books by members, reviewed by members.  Basically, for a review to be on the site, it must be of a book by a current or recently current member, or must have been reviewed by a current or recently current member.  (Recently current member would be someone who has been a paid member within the last two years.  We generally keep these individuals on our contact list with the hope they will rejoin and continue their association with our group.)
          Beyond that, I have ideas for a more sweeping overhaul of our web-site, but much of that might have to wait until I discover just how much I can do… or whether or not I will need some outside assistance.
<![if !vml]>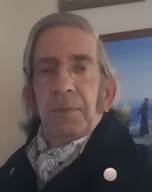 <![endif]>
FROM OUR PUBLIC RELATIONS DIRECTOR
<![if !vml]>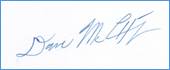 <![endif]>
Is Your Amazon Author Page
Up-To-Date?
            I'm pretty excited. Just found a new author and can't wait to read her books. I zip over to Amazon and click on her author page to find a list of books with interesting covers. But, something's missing. A complete blank appears in place of her photo and author bio!  Now, I'm not so sure I want to read her books.
<![if !vml]>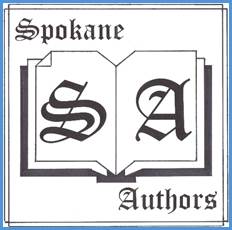 <![endif]>
          Is this you? Are you missing your chance to connect with new readers by not having a picture and author bio available on Amazon? Luckily, you can fix this pretty easily. Amazon does provide step-by-step instructions on how to update your Author Page.
          You can improve your presence on Amazon in two stages:
GETTING STARTED ON
YOUR AUTHOR PAGE
Go to:
 https://authorcentral.amazon.com/gp/help for information on how to set up your AUTHOR CENTRAL page.
          Start with the basics by up-loading a photo and brief, personal bio that highlights what you want your readers to know about you and your writing.
          Double check that ALL your books are shown on your Author Central account.  Did you add "Search Inside This Book" for all your books?
          Go back out to Amazon's main page and search for your author page by name. Now, you'll find what your readers see. Are you happy with your photo and bio? Are all your books listed?
UPDATING YOUR AMAZON
AUTHOR PAGE
          Add links to your Amazon Author Page on your Twitter account and/or Facebook Author Page.  Add links to those sites from your Amazon Author Page.
          There are additional features you can add to your Amazon author page. Do you want to:
          Link to your blog?
          Add upcoming events?
          Add videos and/or trailers?
          Do a little market research?
<![if !vml]>
<![endif]>
Market Research
          Take a look at the left-hand side of your Author page, just past your author bio. Here, you'll see a section called "Customers Also Bought Items By" that lists authors comparable to you!
          You can do a little poking around to read their Author Pages, see how their presentation differs from yours, and, perhaps most importantly, ask what you can learn from their online platform! What does their blog look like? Do they have a newsletter? If yes, why not sign up?
          Once your author page on Amazon is to your liking, check back now and then to make sure your bio stays current and relevant to your readers.
          Shoot me an e-mail to let me know when you've either updated your Amazon Author Page or put up a new one. I'd love to hear from you as I check e-mails and write from Merida, Mexico, that beautiful land where the daily temperatures hover around 80F and the sun shines every day. See you in March!
Beth
          SASP member and Spokane author Beth Camp writes historical fiction and blogs from time to time at
http://bethandwriting.blogspot.com
          She currently serves as SASP's public relations person.
          Visit Beth's Amazon Author Page
          Audiobook now available for Standing Stones!
          Scottish proverb: "Bend, don't break."
          Have a writing tip? Why not send it to daveeva@comcast.net for inclusion in a future edition of SASP NEWS.
                     <![if !vml]>
<![endif]>
Spokane Authors & Self-Publishers
Page revised 01/11/2018 DAM
©2005 www.spokaneauthors.org