<![if !vml]>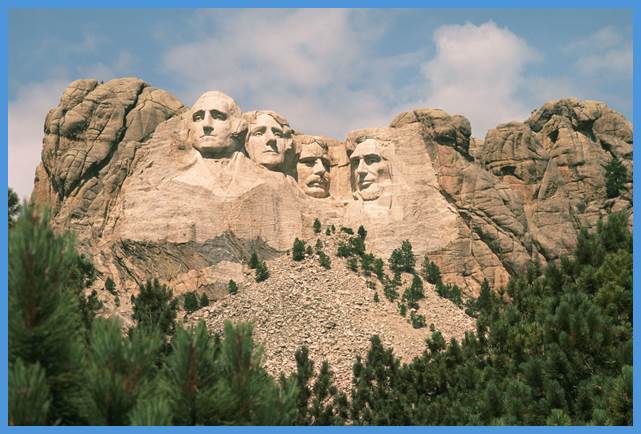 <![endif]>
Our March 2017 Meeting
          Spokane Authors and Self-Publisher's Vice-President Sue Eller did double duty at our March 2nd meeting.  While she would normally introduce our speaker, she was in fact our presenter.  Sue talked about writing a combination science-fiction/mystery series, noting that she had been a fan of science-fiction since her childhood.  She allowed a great deal of time after her presentation for questions and answers, a plan which proved to be worthwhile.
          After the break, Bob Manion talked a little about his recent book signing at the Valley Barnes and Noble.  He also discussed how to get a self-published book into Barnes and Noble, or how to get a signing scheduled at a Barnes and Noble store.  He mentioned that he has another signing scheduled for April.  Bob also reminded everyone of the upcoming Writers Digest Self-Published Book Contest.
          Attending as guests were Jordan Filbert, Grant Wengeler, Irene Jones, and Steve Smith.  Steve said he discovered Spokane Authors and Self-Publishers on-line the evening before and has written a book based on being unemployed.  We also welcomed new member Kathy Rae.  She mentioned that the local library system has a place on the web-site for authors to put books into the library.  Kathy writes Young Adult Christian adventure books.
          Larry Danek said he is republishing his book through Reader's Digest and their self-publishing company, Life Rich.  He'll report to the group as progress is made.
          Joyce Caudel noted that libraries have lists of local book clubs that might be interested in having local authors speak.  She is planning a return visit to a book club in Cheney sometime in May.  President Esther Hildahl talked about reading to a class of first graders.  The teacher had read all but the last two chapters to the class and Esther then had the privilege of reading the final part of the story for the youngsters.
          The topic for our ten-minute discussion was "how to sell a series," but it was decided that that had been effectively discussed during Sue Eller's presentation and the following question and answer session.  For April, our ten minute discussion will concern finding or making time to write.
          As usual, we had a large selection of door prizes.  (Thank you to all who donate something for this exciting part of our meetings!)  Winners included Paula Greenfield, Jim Silliman, Joyce Caudel, Bob Manion, Tiffani Harvey, Steve Smith, Stan Parks, Kathy Rae, Art Greenfield, Jordan Filbert, and Nancy Wright.
          Our next meeting is slated for Thursday April 6th.  Local author Jan Cline is scheduled to be our guest speaker.  Her presentation is entitled, "What's holding you back?"
          We are well into our membership year. Please don't let your membership lapse and have your name disappear from the members' list here on our web-site.  Yearly membership is $15.00.  You may pay dues at the meeting or you may mail it to: Spokane Authors and Self-Publishers, P. O. Box 18573, Spokane, WA 99228-0573.  If you have already paid, thank you!
From Our President
<![if !vml]>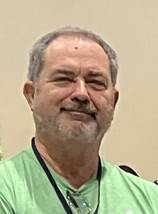 <![endif]>
            Here's a little test for you. Do you know which of the following sentences are correct?
1. All in one day, the children have gone to: school, the grocery store, and a movie before going home.
2. All in one day, the children have gone to school, the grocery store, and a movie before going home.
3. My favorite colors are black, purple, orange, gold, and tan.
4. My favorite colors are: black, purple, orange, gold, and tan.
5. Members taking the writing class were Rosie, Doug, Jean, and Devon.
6. Members taking the writing class were: Rosie, Doug, Jean, and Devon.
7. The children have gone to the store for: milk, cupcakes, candy bars, and ice cream.
8. The children have gone to the store for milk, cupcakes, candy bars, and ice cream.
9. Bill learned one important fact tonight: The mythical creature known as "Bigfoot" is real!
10. Bill learned one important fact tonight: the mythical creature known as "Bigfoot" is real!
      How did you do? The answers are as follows: numbers 1,4, 6, and 7 are incorrect. Don't put a colon (:) after a verb (are, were) or after a preposition (to, for) when you write a list.
       If you have a complete sentence after the colon as in numbers 9 and 10, you can either capitalize the first word of the sentence or not. It is your choice.
      Also, when writing a list, you should use a colon after these phrases: these are, there are, such as, these things, the following, and as follows.
      Of course, there are many more rules for using a colon. Consult your grammar/punctuation books. I used Painless Grammar by Rebecca Elliott, Ph. D. for this piece. I personally didn't know about not putting a colon after a preposition. That was news to me. And I found myself wondering about whether or not to capitalize the first word of a complete sentence after a colon. So if any of you have been wondering about the same things, I hope this helps. And don't forget, you can sometimes use a dash instead of a colon if you want.
Happy writing!
Esther
From our Secretary/Web-Master/Editor
<![if !vml]>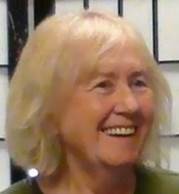 <![endif]>
          Do you ever "google" yourself or your books?  To do so might seem that you are somewhat self-absorbed, but it is a good way to understand just how well your publicity efforts are working.  If you can't find yourself or your book on line, neither can anyone else.  If no one can find your book, how are they going to buy it?  On the other hand an on-line search might reveal some surprises and prove that your book is known in circles you are unaware of.
          Not long ago, primarily out of boredom, I googled one of my two books.  I did not know that it was available to be ordered on-line from Wal-Mart, and that it is mentioned in Google Books and also on Good Reads.  A quick check showed that my other work was mentioned in those locations as well.
          I suppose the extent of a book's reach across the internet would depend in part in how the author has gone about publishing, and how it is set up for distribution.  As most of you may know, I published both Stone Island Sea Stories through one of the large self-publishing service and assistance companies.  Technically both are in full scale distribution, thus they are available to various on-line merchants such as Wal-Mart.  I was aware they were on-line at Amazon and Barnes and Noble, but not aware of any others, although I've seen some evidence of their being offered on even more sites as well.
          Of course, being available on various sites isn't as important as it is to have people going to those sites and buying them.  And that's an entirely different story.
<![if !vml]>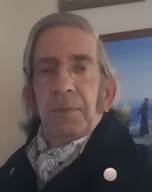 <![endif]>
From our Public Relations Director
<![if !vml]>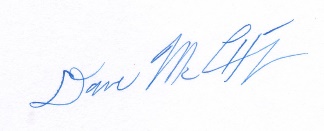 <![endif]>
A FEW THOUGHTS ON REVISION
          Some writers are very organized. They work from outlines (even on Excel), and seem to create stories that follow logically from opening scene to conflict to resolution, satisfying the reader at every beat.
          Other writers begin writing without knowing how their stories will end. They begin with an idea or perhaps a scene, and they persevere. That is closer to my style of thinking and writing my stories. So I was quite surprised to read that a very famous author also does not outline.
          Diana Gabaldon notes, "I generally have no particular idea what's in a scene until I finish writing it," adding, "It's not a very tidy process." She discusses her writing process on her blog, further commenting: "This is how books evolve for me; I "see" things, here and there, and I write them, and then many other things gradually come about because of those . . . . anchors, I suppose you could call them. I do what research I seem to need in the writing of these bits, and then—invariably—find things in the research that stimulate other scenes, either directly or indirectly connected."
          Adrienne Rich famously said, "Re-vision [is] the act of looking back, of seeing with fresh eyes . . ." I think that's what we all hope for as we revise our stories – looking anew at characters, plot, conflict, and style.
          One technique that helped me organize my revision was a simple form of outlining.
          As I read through my current 130K draft, I listed notes about what needed revision IN CAPITAL LETTERS and in a short list at the beginning of each chapter. Because I do write without an outline, I was dismayed to discover plot holes everywhere. But by simply adding a short list of what 'should' be in each chapter, whether missing scene or missing conflict or missing (or doubled) characters, I made the next step of revision clearer.
          These last few months, I've been on the road, far from books and resources, with simply my computer and occasional access to internet to answer my questions. By reading through my novel-in-progress completely before leaving and having these revision lists for each chapter, the actual revision has gone quite smoothly. My goal is to finish these revisions (and finally decide on the ending) by June 2017.
          If you feel a little bogged down by your revision process, know that we are all unique. Some of us will prefer to begin by outlining and will keep the outline current as they write. And some will work more intuitively – until it is necessary to fill in the plot holes and ensure the story is cohesive. Perhaps using a simple list of ideas and notes for revision at the beginning of each chapter, can help you 'see' what next needs revision.
          One famous story I love about revision occurred when an interviewer asked Ernest Hemingway, "How much rewriting do you do?" Hemingway replied, "It depends. I rewrote the ending of Farewell to Arms, the last page of it, 39 times before I was satisfied." The interviewer pursued with another question: "Was there some technical problem there? What was it that had stumped you?"
          Hemingway replied: "Getting the words right."
          And isn't that our goal regardless of the process or technique of revision we use?
         Sources: Read more about Diana Gabaldon's writing process here: http://www.dianagabaldon.com/2016/05/my-writing-process/
and here: Ernest Hemingway, "The Art of Fiction." The Paris Review Interview, 1956, https://www.thoughtco.com/writers-on-rewriting-1689262
          SASP member and Spokane author Beth Camp writes historical fiction and blogs from time to time at
 http://bethandwriting.blogspot.com
  She currently serves as SASP's public relations person.
          Visit Beth's Amazon Author Page
          Audiobook now available for Standing Stones!
          Scottish proverb: "Bend, don't break."
Have a writing tip? Why not send it to daveeva@comcast.net for inclusion in a future edition of SASP NEWS.
                     <![if !vml]>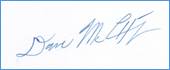 <![endif]>
Spokane Authors & Self-Publishers
Page revised 04/03/17 DAM
©2005 www.spokaneauthors.org